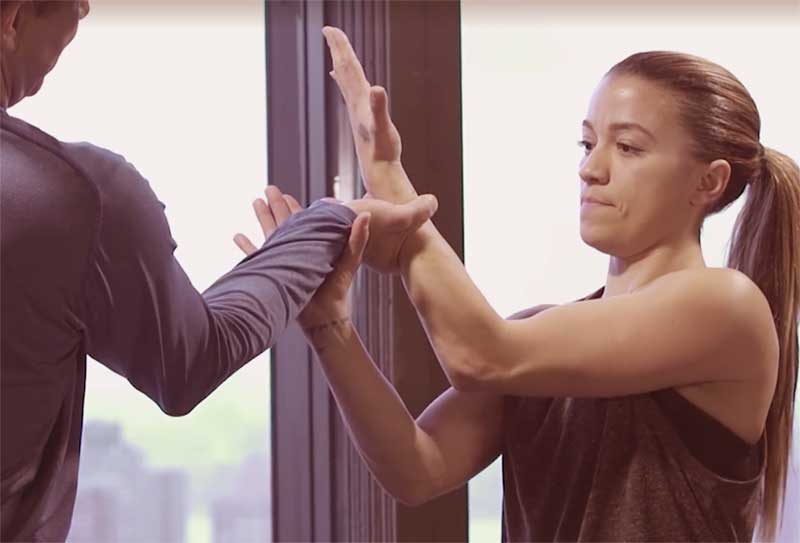 Mode

Non Combative

Training

Releasing Techniques, Handling the Assailant, Controlling the situation

Study Mode

Techniques from Aikido, Chin na, Wing Chun, Karate etc.
Self Defence
Crime is on the rise all over the world. Your own community is no longer is an exception. Police and security agents are very alert, but there are times when an assailant can confront in the absence of any assistance close at hand. The best thing you can do is to help yourself. But the questline is "Do you know how?' You are busy to attend regular martial arts sessions and are not exactly the best shape of your life, either.
Merits of a module that is the synergy of multiple martial arts
• Awareness about the most common problems and solution in theoretical level.
• What are the weak and strong points of the body and how can they used in self-defence.
• How the daily life objects can be turned as weapons in a needy situation.
• Variety of releasing techniques from the assailant's grab and chokes
• Evading and handling the strikes
• Controlling and pinning the assailant
---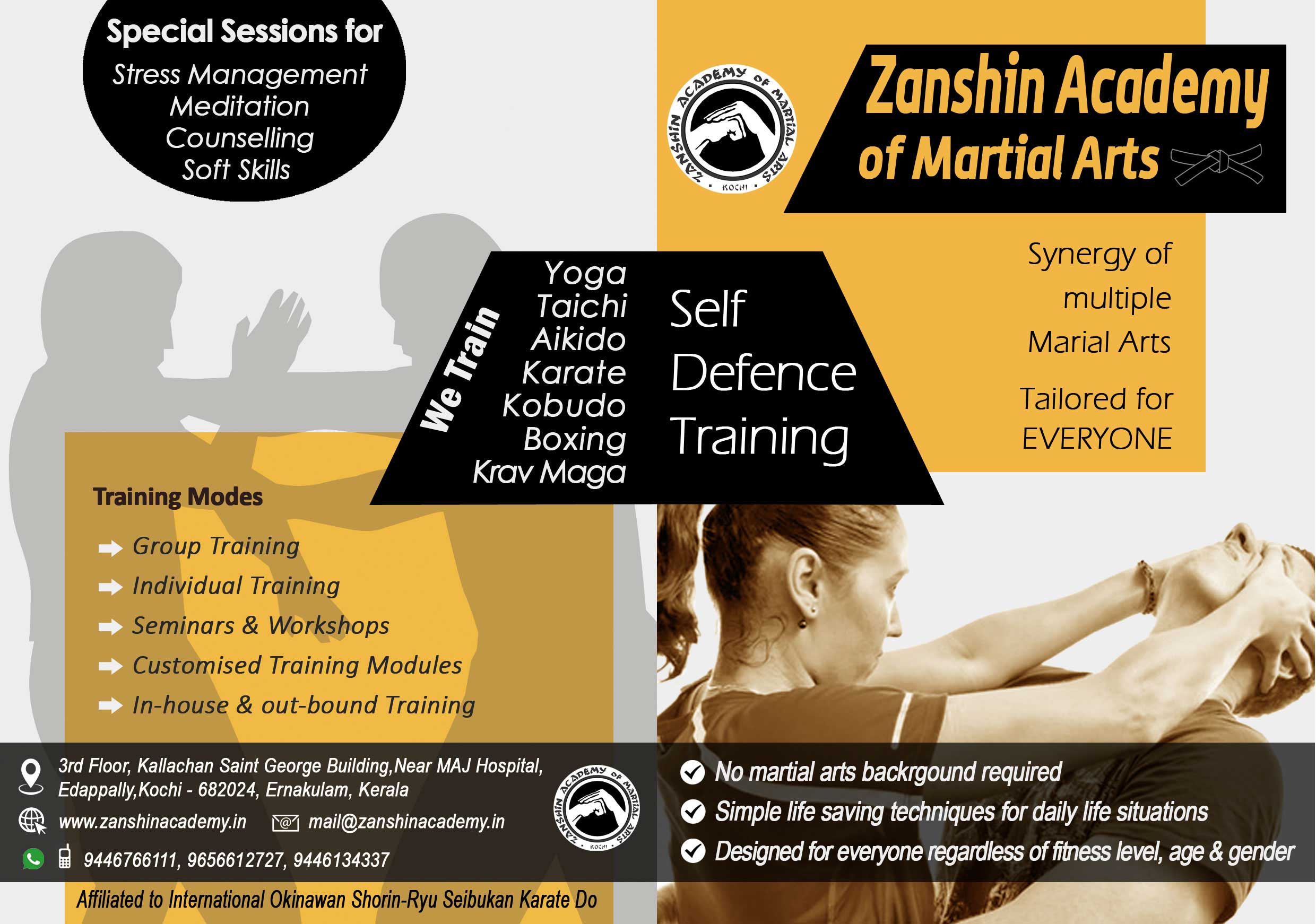 ---
To whom for this is ?
The basic objective of Self Defence is not fight back with the assailant, but to mitigate the severity of offence, handle the assailant and control the situation effectively. For many reasons a fighting is not encouraged in normal condition otherwise it should be a life and death situation. First of all without having a nerve for fighting one cannot sustain a combative situation and sometimes retaliation from the assailant may sever and leads them more violence if they are physically hurt.
So our module is easy and simple specially designed regardless for gender, age, martial arts background and finally physical fitness.
Why Should I Do The Course?
Now is the time to act, not to think. This could be the most useful skill you may ever learn and save yourself or a loved once.
Our Team
We are a team of experts in many martial arts, Fencing, Taichi, Yoga, Meditation, Stress Management, Counselling etc.
- Sensei Jojo Joseph (4th Dan, Karate Chief Instructor)
- Dominic Ralph (2nd Dan, Karate, Aikido, Wing Chun, Krav Maga Instructor)
- Deepak Alexandar (Krav Maga Instructor)
- Mini (Taekwondo Instructor)
Our
Modules
Get Trained, Gaurd Yourself
Releasing Techniques -4 hours
St.George Building, Edappally
Evading Techniques -8 hours
St.George Building, Edappally
Take-down Techniques - 16 hours
St.George Building, Edappally